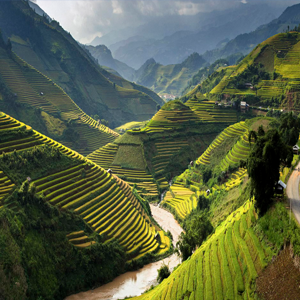 Vietnam Visa
A VISA to Vietnam can be applied at the Embassy / Consulate of Vietnam as early as six months prior to the date of travel.
US passport holders must have a valid Vietnamese Visa to be able to enter the country.
By law, the Consulate in New York accepts applications from all States in the US and applications of foreign passport holders.
The application includes:
– Original passport (with at least 01 month's validity from the Date of Expiration of the visa and/or 06 months' validity to meet airlines' requirements. The Expiration of the visa will be 12 months from the Date of Issue) for the visa to be stamped on. If you can not send the original passport, a loose-leaf visa can be requested. 01 clear color copy of the passport's personal detail page is submitted with a seperate passport-sized picture. The loose-leaf visa then needed to be stapled to the passport.
– Application form (click to fill form): The form must be duly completed, signed and attached with 01 original photo (2 x 2 inches). For loose-leaf-visa request, an additional photo is stapled. In case the website is failed, please use this form(which will have to be re-filled by the Consulate).
The proposed date of entry is the date your visa will be valid from. The visa will expires 12 months after this date. There consulate now issues a 1 yr visa for US passport holders. You can enter and exit the country on any date within this time window of 1/3/6-months. It is not possible to enter or exit out of the above mentioned time frame printed on the visa.
You will need a multiple entry visa if you want to enter Viet Nam more than one time (more than one check-in at the Immigration at all Border Gates). If you are just transitting at a Vietnames airport, you do not need a visa.
Note: For all regular tourism and business visits, upon your request, applications can be processed instantly and the visa can be expedited on the same day of receipt.
Processing time:
– Standard processing: 3 – 5 business days.
– Expedited processing: Applicants have options to request for EXPEDITED SAME-DAY of NEXT-DAY processing and issuance of the visa if the travel date is approaching or the original passports has to be sent to other Consulates.
For the visa to be returned by mail, a prepaid and self-addressed envelope must be enclosed.