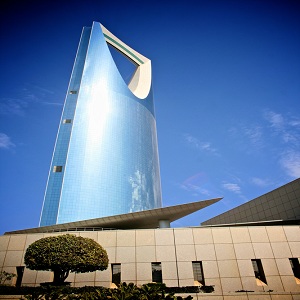 Saudi Arabia Visa
Saudi Arabia Business Visa Requirements
Business visas are issued to: businessmen, investors, representatives of U.S. companies, managers, sales managers, sales representatives, etc.
Requirements:
A passport valid for at least six (6) months, with at least two (2) clear visa pages adjacent to each other.
One (1) recent passport size color photograph with a white background. Photograph(s) must be full-face shots in which the applicant is facing the camera directly.  Side or angled-views are NOT accepted.
A completed application form filled-out with a black ink pen or printed.
Please provide one of the following documents to prove the applicant's position:
A letter addressed to the Royal Embassy of Saudi Arabia in NYC. by the applicant's employer in the U.S., which confirms the applicant's position and that he is being sent on a business visit related to his/her company. This letter must be notarized.
A copy of the company's business registration, in Saudi Arabia and in the U.S
An electronic invitation Letter from a Saudi Company.
A diplomatic note from the applicant's embassy in the U.S. identifying his/her title (for non-U.S. citizens).
Additional documents may be requested if needed.
For non-U.S. citizens, a copy of the green card or a document confirming legal residence in the U.S
Tamar International will prepare ENJAZIT.
Minors (under 18 years of age) travelling alone or with one parent must submit a notrized letter of authorization, in either in Arabic or English, signed by both parents or legal guardians.
Notes:
Visitors should not overstay the time granted on the visa.
Business visas do not grant the applicant the right to work or to reside in the Kingdom of Saudi Arabia.
Visitors to the Kingdom of Saudi Arabia must abide by the country's Islamic laws and regulations and respect its society's values and traditions.
The Kingdom of Saudi Arabia's laws against drug trafficking are strictly enforced. Violators are subject to severe punishment, which may include the death penalty.
Download ENJAZ REGISTRATION
Download Saudi Arabia